Way back when I was 16 I spent a week at my Aunt and Uncle's to hang out with them and my two cousins. The older cousin was going away to college very soon so I stayed there because it was the last time we could really hang out (and boy was I right, considering her career now).
One night I was out on the boardwalk with my cousins and a friend of my older cousin. Eventually we made a stop at The Shore Store: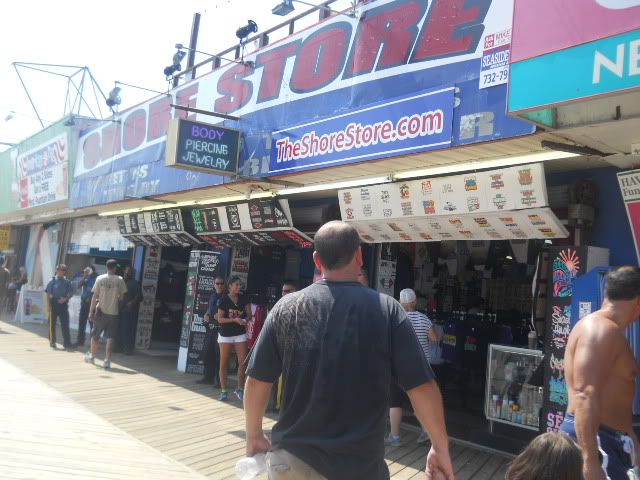 and picked up my first Shore Store T-shirt:
I totally got it to give my dad the proverbial "parent heart attack", but it turned out my cousin and Aunt freaked out about it more than he did: he just thought it was funny.